Child Events & Activities
Fall Fun!
FALL STORYTIMES FOR PRESCHOOL CHILDREN!
We will be having a Fall session of storytimes that will be held on Thursdays at 10:15 a.m. They will be held on October 6,13,20, and 27th and November 3, and 10th.
Our storytimes, incorporate a story, a craft and a snack. They're a great way for kids and their caregivers to meet new friends and to learn about the library.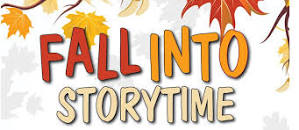 Open the giant fold-out pages to discover the biggest, longest and most powerful trains ever built – Discover some of the most amazing tractors ever built from the worlds largest tractor to huge harvesting machines and monster polar vehicles – Discover the world's biggest, tallest and strongest trucks, from massive dump trucks to towering mobile cranes. Check out this fun series of books for preschool and elementary age children.
New Books For The Very Young!
Usborne Touchy-feely Books
This delightful series of board books is aimed at very young children. The bright pictures, with their patches of different textures, are designed to develop sensory and language awareness.

Curbside Pickup Available